From guided tours with former homeless guides to taking cooking classes or visiting a theatre that aims to be carbon neutral, there are plenty of activities to enjoy London in a responsible way.
These are 13 sustainable things to do in London.
What is exactly each activity about? Why is it sustainable?
Let's see in more detail each of these eco-friendly and socially-responsible activities in the British capital.
1. Explore the city with a homeless - Walking tours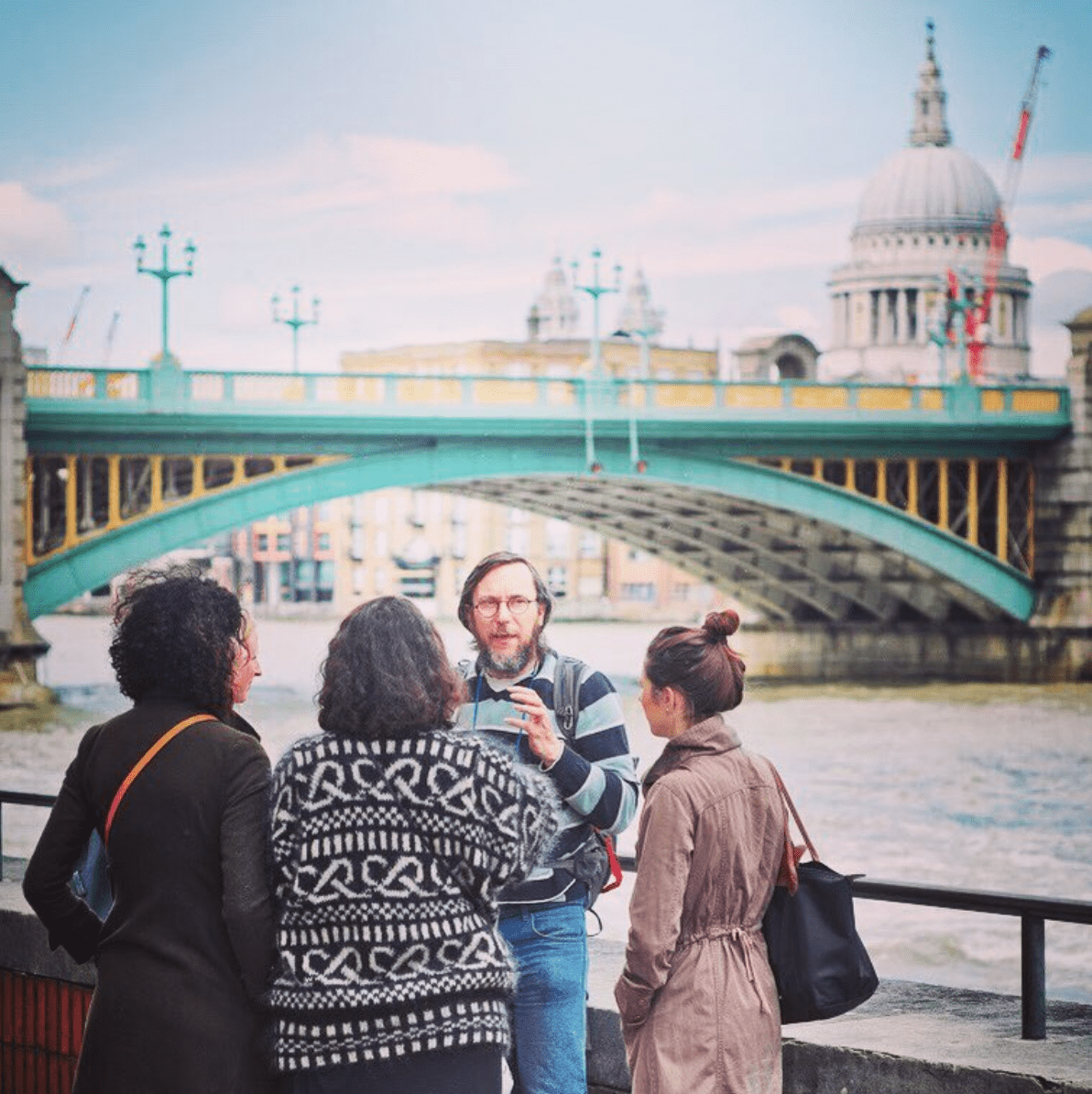 Unseen Tours is a social enterprise born in 2010. It supports "vulnerably housed individuals to develop, curate, and lead guided walks to different neighbourhoods of London".
All guides were formerly homeless, so they know the streets better than nobody else. They not only get an income from this, but they also get the opportunity to "challenge perceptions about homelessness and generate social change".
Stephanie from the blog "Every Steph" wrote a post about her experience with the tour.
For further information you can visit Unseen Tours' website and the reviews on Tripadvisor.
2. Enjoy London's Parks & Gardens
The best way to be in contact with nature and breathe some fresh air, even in a macro-city like London, is by visiting some of its parks.
In fact, London has a lot of parks. Some of them, like Hyde Park, are very popular.
Here we will name a few that might be more so well known.
Parks
Primrose Hill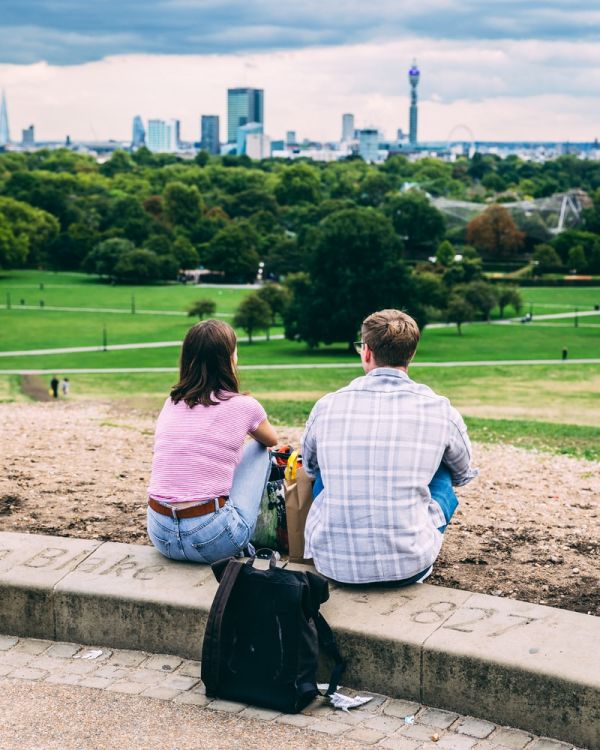 Primrose Hill is a grassy hill located next to Regent's Park and offers excellent views of London.
Its peak is 64 meters (210 feet) above sea level and it has been a public space since 1842.
When you are done, walk down along Regent's Canal until Camden.
Richmond Park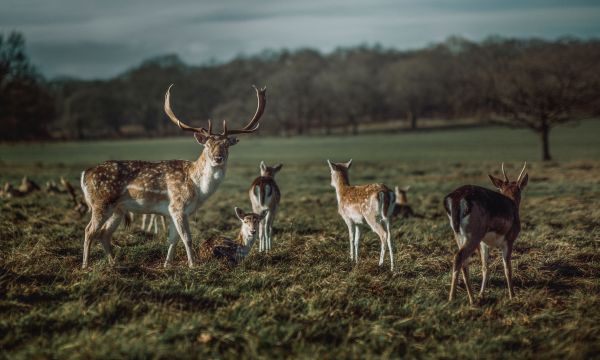 Richmond Park is located in the London Borough of Richmond upon Thames, in south-west London.
It is the largest royal park in London and home to 650 deer.
Syon Park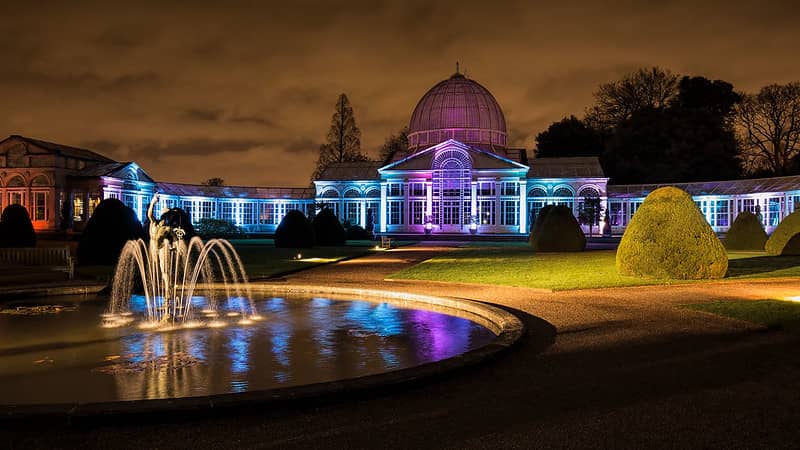 Syon Park is a park surrounding one of the last great houses of London.
It is located in west London, 8 miles away from the city center.
It has wonderful gardens including a rose garden and a collection of rare plants.
For further information you can have a look at the Syon House & Park Guide from Secret London or at VisitLondon.com's article.
For more information about parks in London, have a look at this article from Timeout.
But parks are not the only green areas London has to offer. There are also plenty of colourful gardens where you can spend some hours surrounded by plants.
Gardens
Royal Botanic Gardens, Kew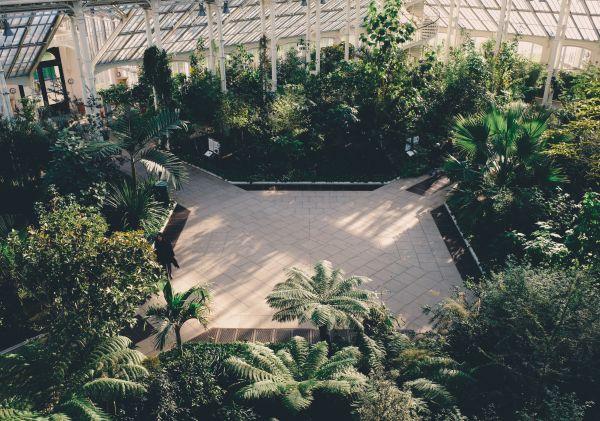 The Royal Botanic Gardens, Kew are, according to their own website, the largest and most diverse botanical and mycological collections in the world.
Located in southwest London, it was founded in 1940 and has over 8.5 million preserved plant and fungal specimens.
Kyoto Gardens at Holland Park
The Kyoto Gardens are very calm Japanese gardens where its visitors can disconnect from busy London. Apart from its plants, you will also find peacocks and fishes.
You can learn more about Kyoto Gardens on Secret London's article.
Chelsea Physic Garden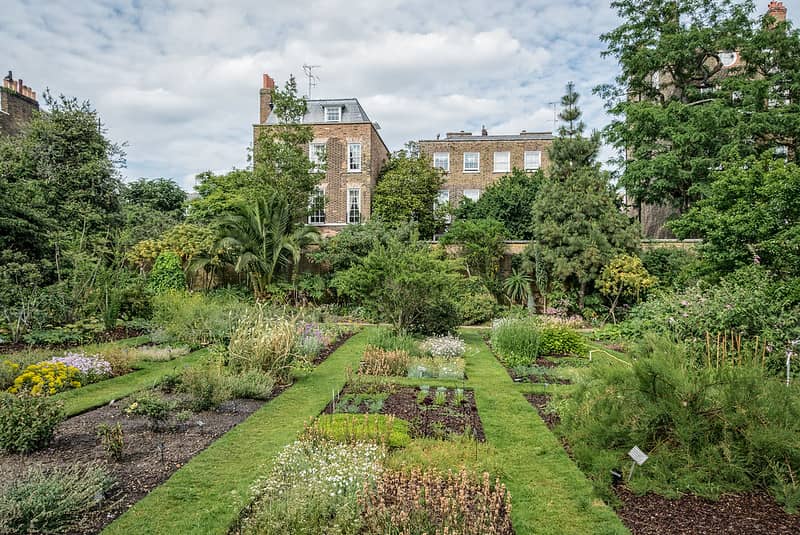 Chelsea Physic Garden is London's oldest botanical garden, founded in 1673. It has around 5000 medicinal, edible and historic plants.
Dalston Eastern Curve Garden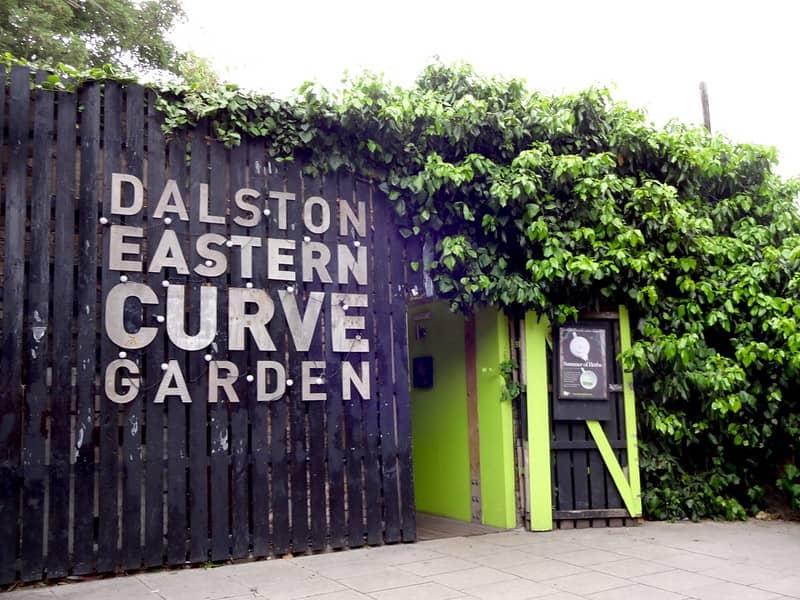 Dalston Eastern Curve Garden is a hidden gem. It is community garden where its active members are growing vegetables, plants and trees.
3. Go to a socially responsible theatre
London has some special theatres that are specially focused on sustainability and social responsibility.
Visiting them is a nice cultural activity with a very positive social impact.
Arcola Theatre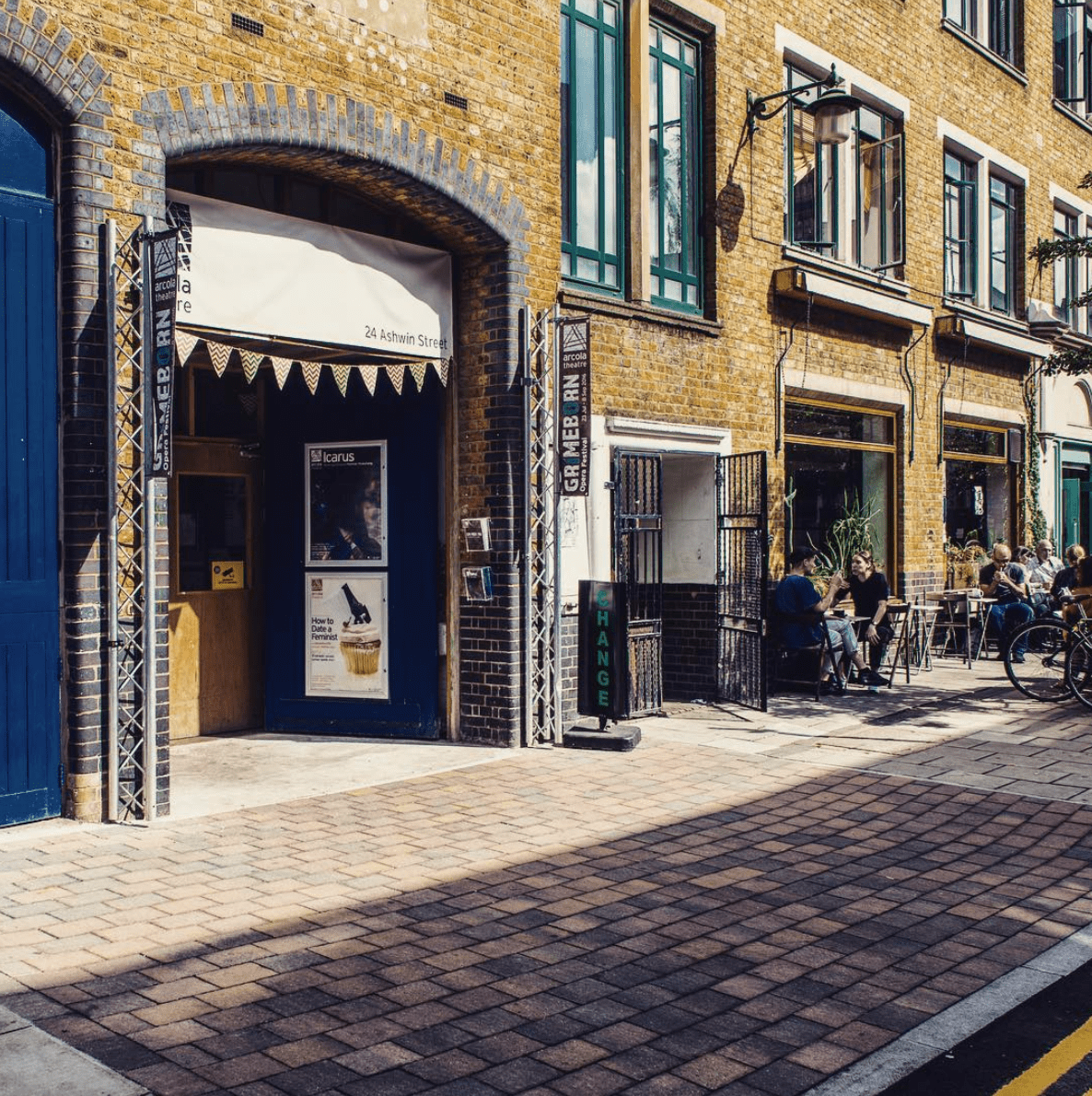 Arcola Theatre is a theatre located in the London Borough of Hackney. It aims to be the world's first carbon neutral theatre.
They also have a bar that offers local beer. In fact, "90% of the beer sold at Arcola Bar comes from within 4 miles, reducing their carbon footprint from deliveries."
Their "Pay What You Can" Tuesdays are also worth mentioning, giving everybody the chance to enjoy a good performance regardless of its budget.
Kiln Theatre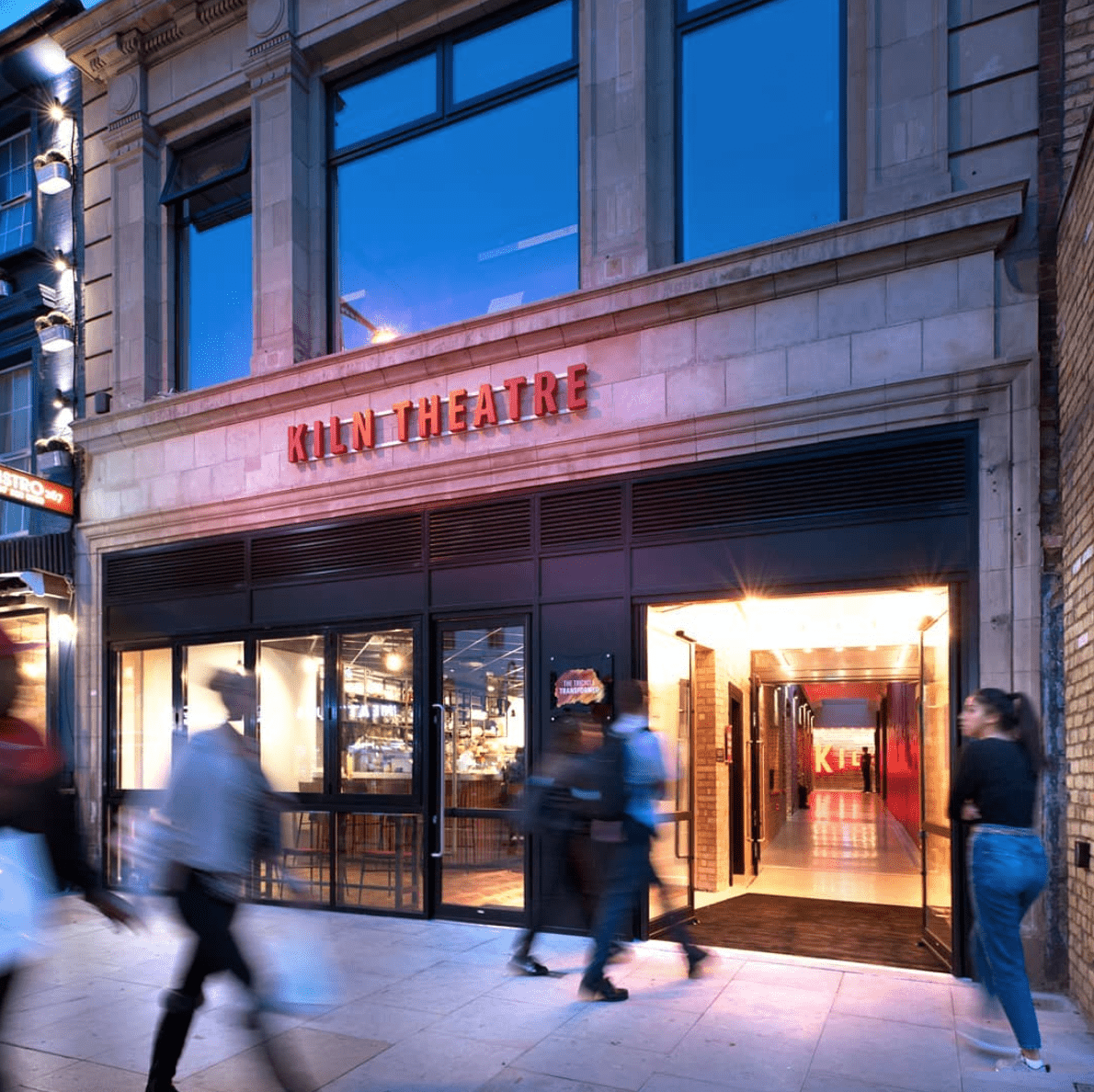 Alternatively, Kiln Theatre is a "local theatre with an international vision" that encourages artists of all backgrounds and ages. It is located in Kilburn, a neighborhood with a wide cultural diversity.
Apart from its obvious social positive impact, this theatre also works on reducing their environmental impact. It also features a bar, a restaurant and a cinema.
4. Visit a food market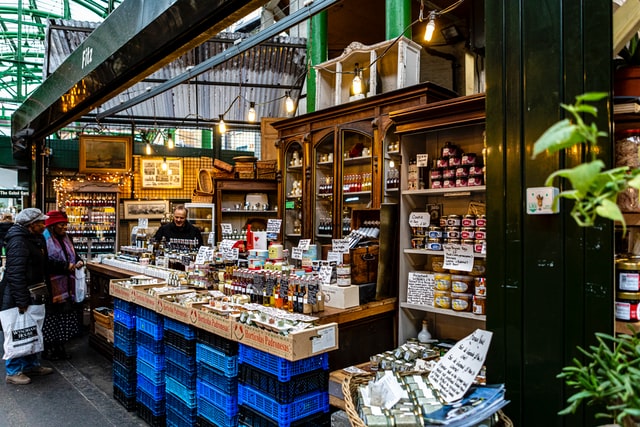 Farmer Markets
There is a wide range of farmer markets in London providing regional and seasonal food every week. Some examples are "Alexandra Palace" Farmers Market and "Notting Hill" Farmers Market.
Timeout.com has listed the Best 10 farmers' markets in London.
You can also find more information at the London Farmers Market's website.
Buckstreet Market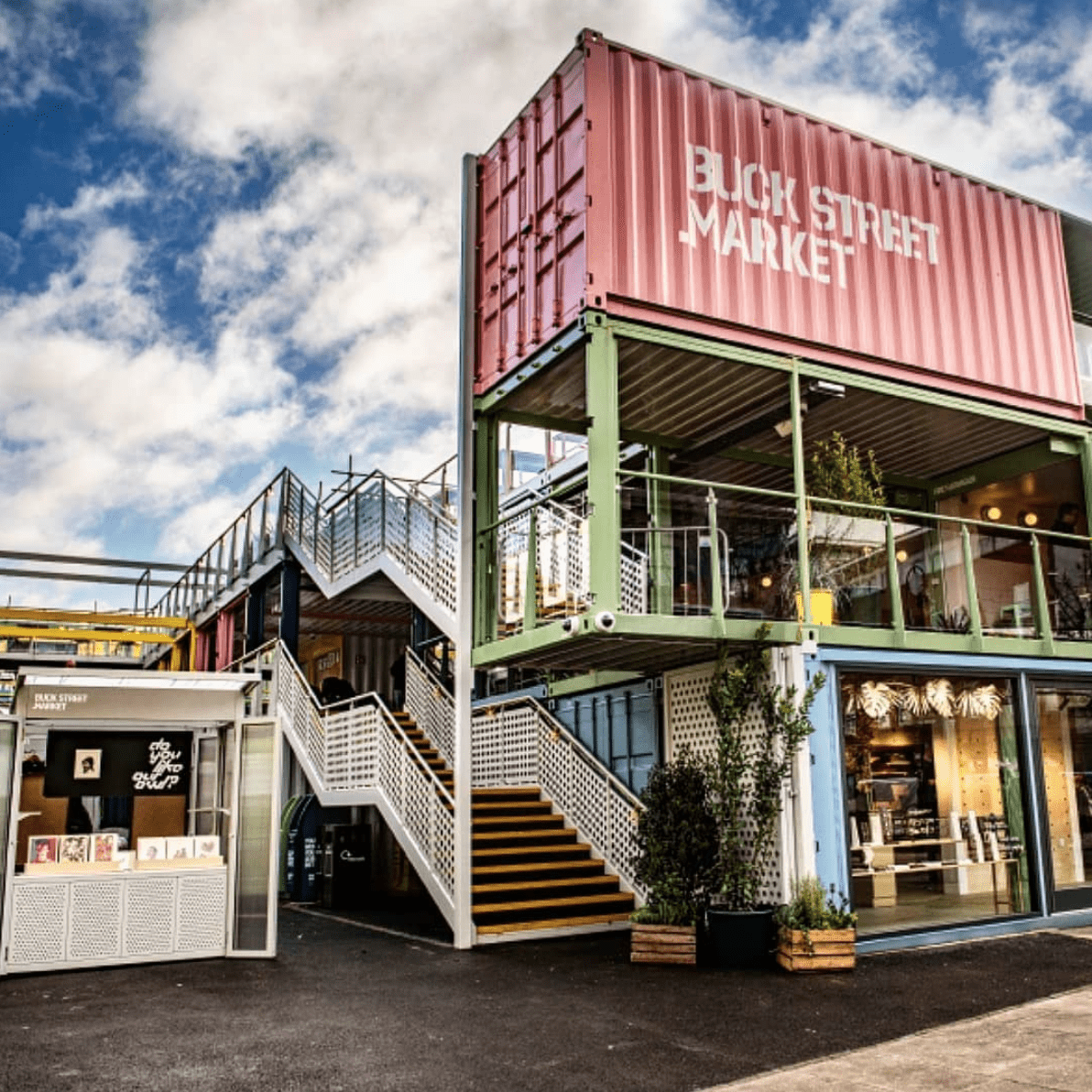 Another very cool market is the Buckstreet Market, "UK's first dedicated market for the conscious consumer, featuring twenty-six sustainable food brands, all of which have vegan or vegetarian options on their menus".
The market has been built from recycled shipping containers and has a zero single-use plastic policy.
Soho Vegan Market
If you are vegan, make sure you visit the Soho Vegan Market (every Saturday).
If you are interested in more vegan events, check out Vegan London.
5. Cycle or paddle along the Thames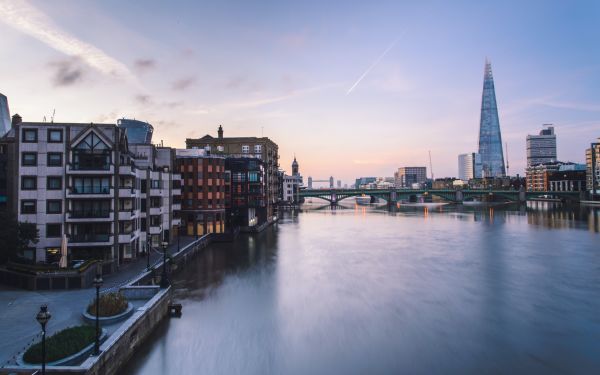 What if you could explore the Thames by cycling along its shores?
This is actually possible by following the Thames Path. It runs both along both the north and the south shores. Its total length is 128 km or 79.5 miles.
The path is conveniently split into sections, so you can just cover one or a few of the sections.
You can find many more details, including maps, at its official website.
Paddling
If cycling is not for you, but you like paddling, there is also something for you. The company Active 360 offers the "SUP Eco Tour", allowing you "to experience stand up paddleboarding on the River Thames with an added environmental perspective".
Kayak
Or you can paddle along the Thames by kayak. The London Kayak Company offers a 3-hour tour that covers 17km of the Thames between Greenwich and West London. Its highlight is paddling under the Tower Bridge.
The Travel Hack Girl explains in this post more details about this experience, as well as other possible kayaking options in London, such as Regent's Canal.
6. Visit Museums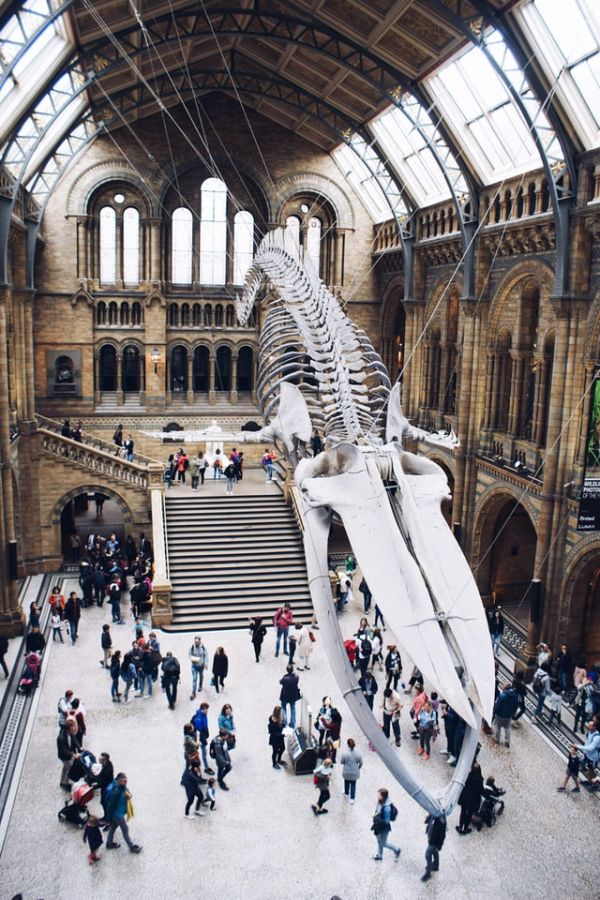 Natural History Museum
Spreading knowledge about science and nature is key to understanding and helping against the current are future challenges such as climate change and pandemies.
In this context, the Natural History Museum is a priceless attraction in all senses, as it is extremely interesting and informative, and like all museums in London, the entrance is for free.
In addition, this museum gives an important weight to sustainability, researching the impacts of climate change and biodiversity loss.
Garden Museum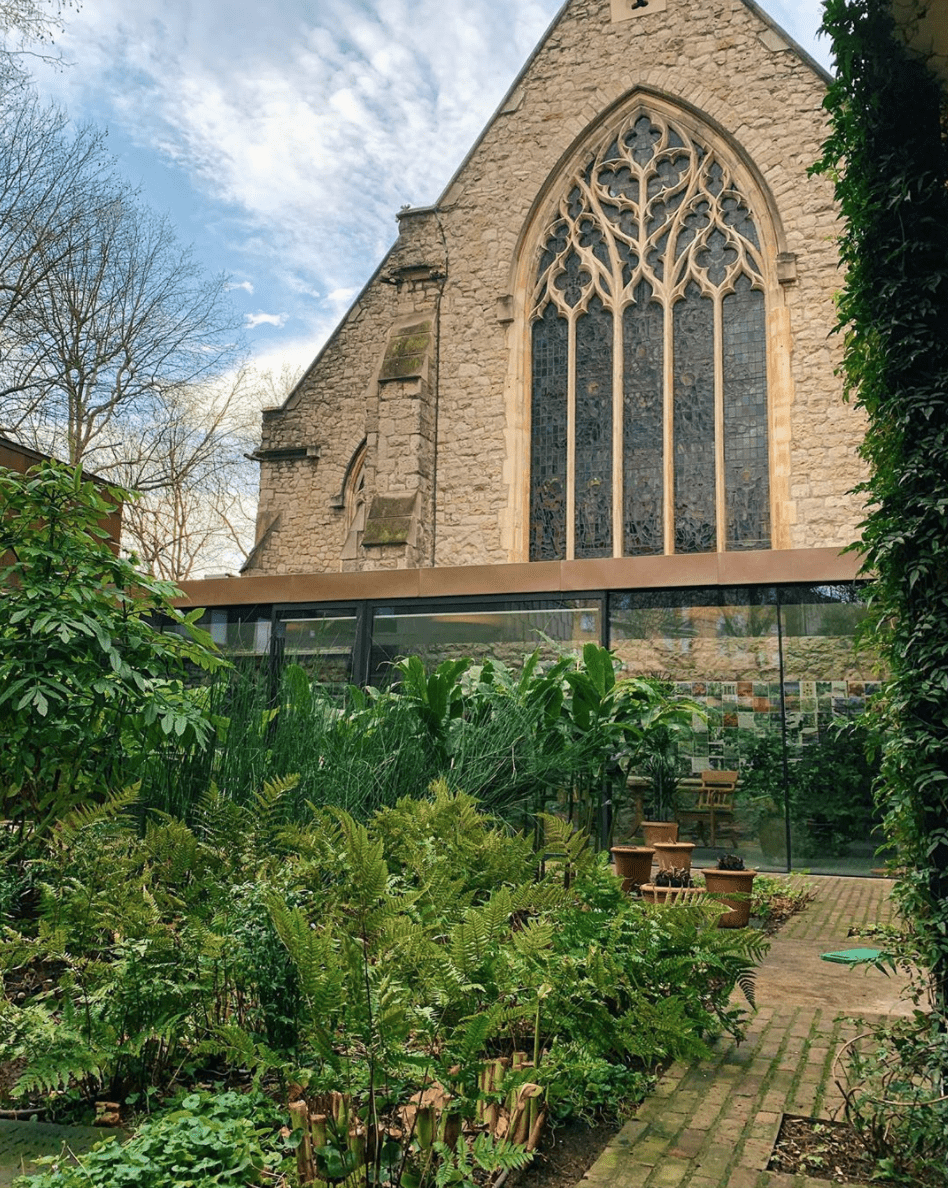 If you like plants and are interested in gardening, you can visit the Garden Museum.
This Museum was created to "rescue from demolition the abandoned ancient church of St Mary's which is the burial place of John Tradescant, the first great gardener and plant-hunter in British history".
It has a library and artefacts used along the history of gardening as well as gardens waiting to be explored.
7. Try some organic beer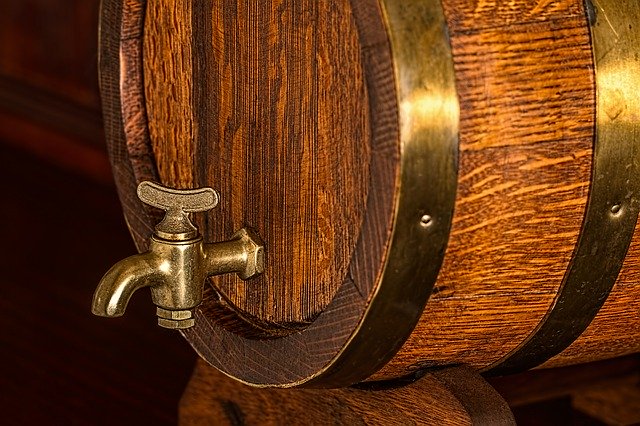 Enjoying the taste of a beer is something many Londoners love to do.
If you are looking for a selection of organic bears, you can head to The Duke of Cambridge, the first certified organic pub in the UK.
They also offer organic ciders, wines, spirits as well as a nice variety of dishes.
If you prefer some other alternatives to beer, have a look at 10 of London's finest eco-friendly bars according to the site World's Best Bars.
And if you are feeling hungry, check out 7 of the best cosy sustainable London pubs and restaurants written by Farmdrop.
8. Take a cooking class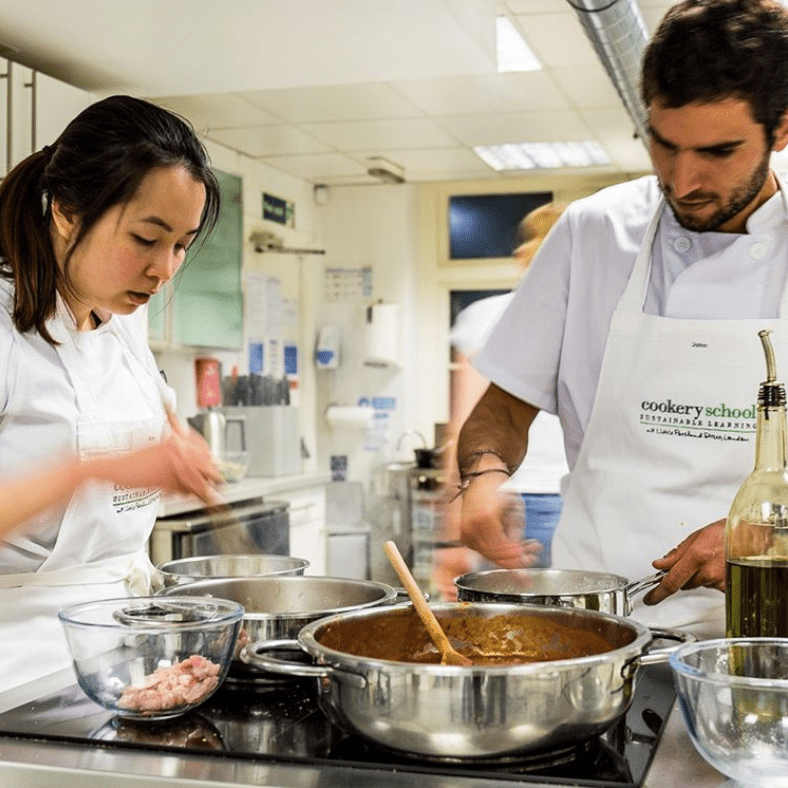 Or what if you learned to cook some dishes by yourself?
Cookery School is "London's most sustainable cooking school". They use only "high quality, sustainable, primarily organic ingredients".
9. Visit the largest green vertical wall in the UK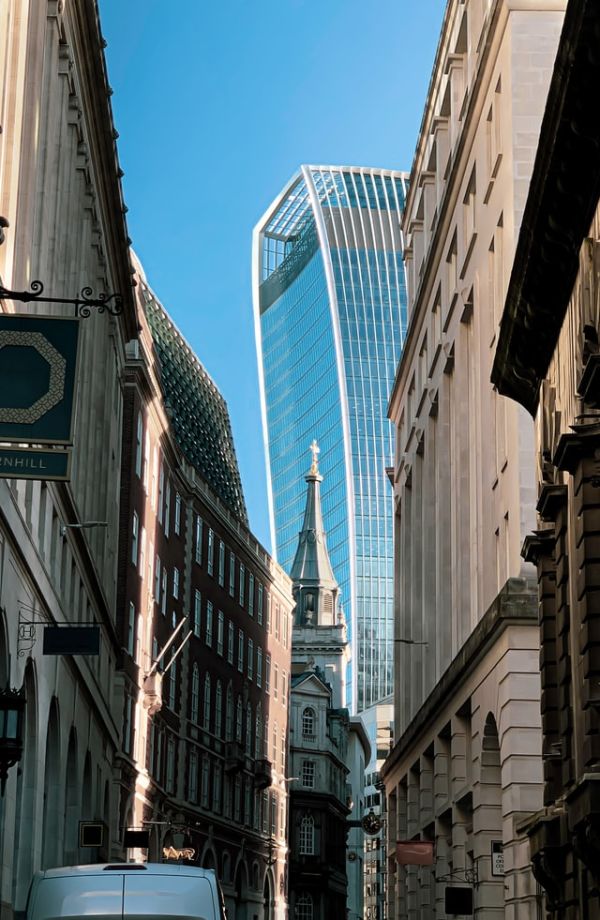 Visit 20 Fenchurch Street, aka "The Walkie-Talkie", one of the greenest buildings in London.
This is not only due to its 52,000 plants that cover more than 700m2, making it the largest green vertical wall in the UK, but also due to its roof-mounted solar panels expected to avoid emitting 270 tons of carbon per year.
The building also features a "Sky Garden" that can be visited for free. You will need to book in advance, though.
10. Walk along Regent's Canal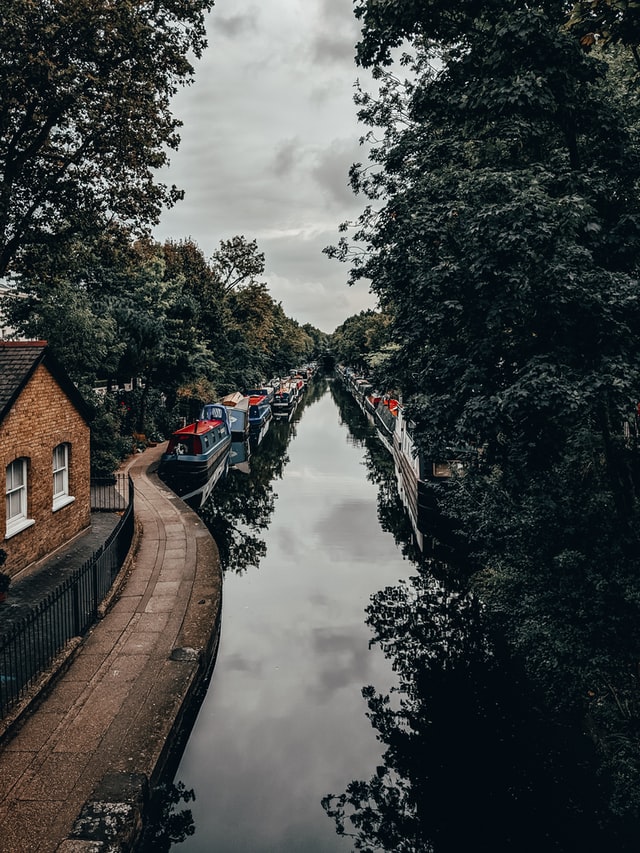 Regent's Canal is a waterway starting in Little Venice and ending in Docklands.
This canal is 13.8 km or 8.6 miles long and its construction was finished in 1820.
Some of the highlights along the canal are:
Walking around Little Venice and discovering its beautiful canals and waterways
Regent's Park
Camden Town
Broadway Market
Victoria Park
You can also rent a kayak and paddle along the canal.
If any of these options is too much exercise for you, you can also rent a boat powered by an electrical motor.
The company GoBoats rents such boats. In addition to having an electrical motor, the boats are made with sustainably sourced wood and recycled plastics.
11. Watch a film while doing good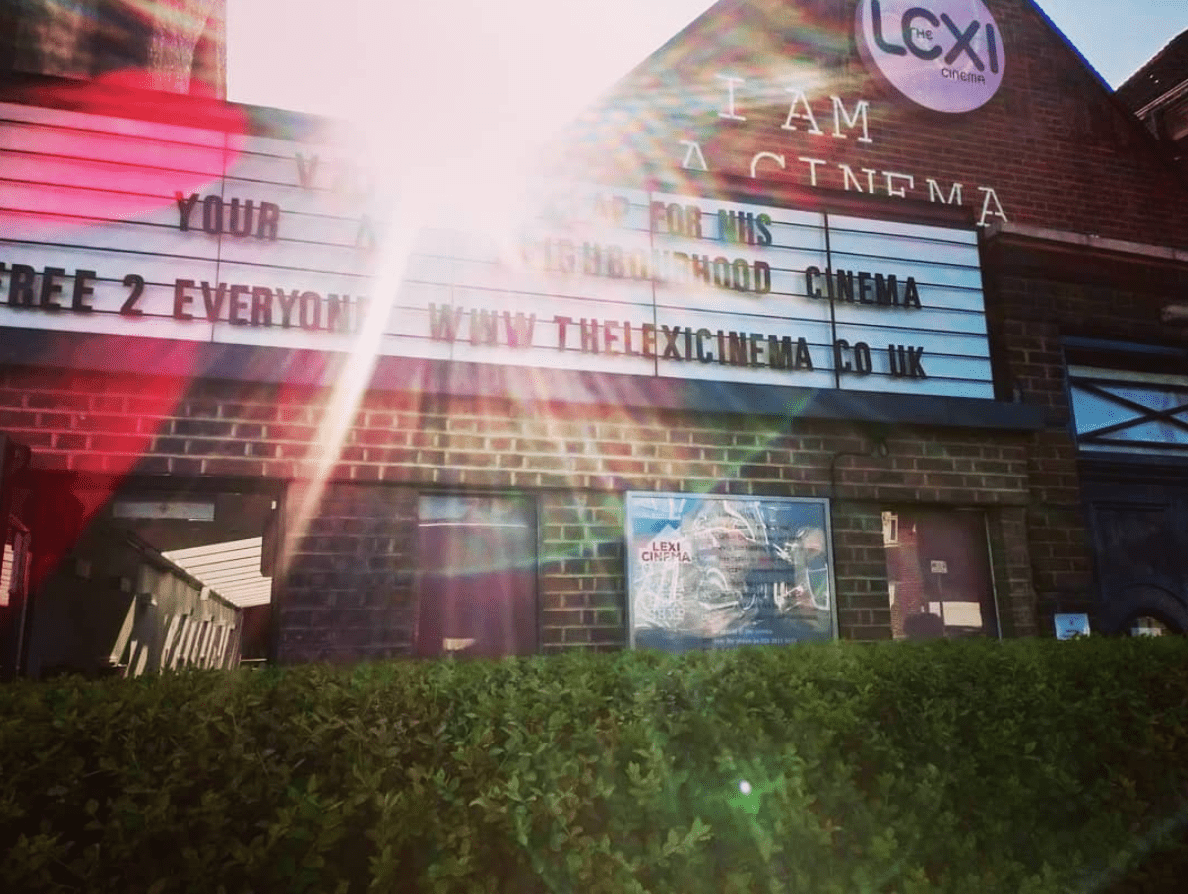 The Lexi Cinema is an indie cinema showing both major mainstream films and special screenings and operas.
All their profits go to a South African charity called "The Sustainable Institute".
12. Bicycle Guided Tour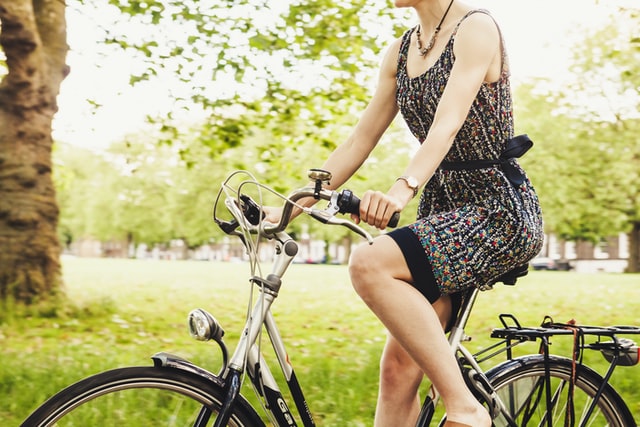 Another way to discover London is through a Bicycle Guided Tour. The advantage of this sort of tour is that you are able to cover larger distances than by walking.
BrakeAway Bike Tours offers two different tours: Grand London Bike Tour and Secret London Bike Tour.
Another option for bicycle tours is the "Street Art Bicycle Tour" by Alternative London.
13. Drink a good cup of coffee in an upcycled café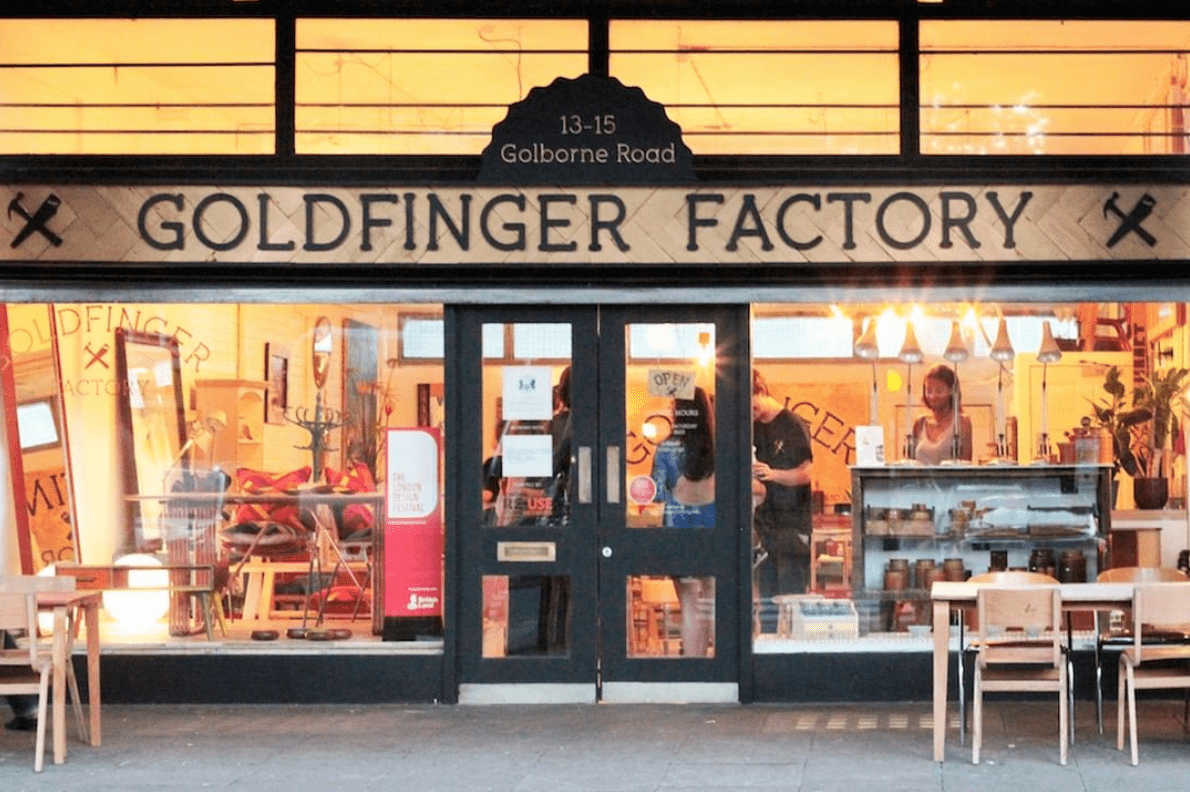 Are you a coffee drinker? Or are you maybe an upcycling fan? In both cases, you should head to the Goldfinger Factory.
This furniture and interiors shop at the base of the iconic Trellick Tower is a design-driven social enterprise that also teaches local residents how to upcycle and restore furniture. One of their principles is "Waste is a resource in the wrong hands".
There's great coffee too.
But that's not all. If you found the suggested activities interesting, we have prepared a few extra sustainability tips.
Getting to London
If you are traveling to London, even before getting there, you can already make the important decision to travel more responsibly.
Since 1994, London has been connected to mainland Europe by train. The Eurostar can take you directly to London from:
North France (Paris and Lille)
Belgium (Brussels)
The Netherlands (Amsterdam and Rotterdam)
By taking the train instead of flying you will save about 80-90% of the CO2 emissions. Plus you will arrive directly to the inner city of London instead of at the outskirts where the airports are.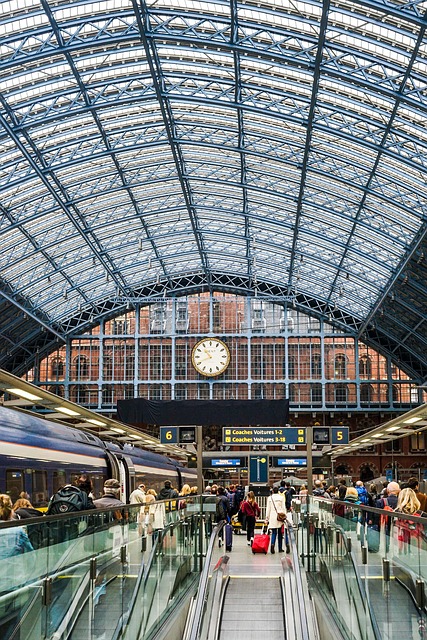 Eurostar tickets can get pretty expensive though, so we recommend booking as soon as possible.
If you live in a country that does not have Eurostar, you can make a stop-over at Paris or Brussels. Such a journey can get even more expensive. Check out if a Eurail Pass makes sense, as it could turn out to be cheaper. Note that it is not allowed to book a ticket from the country where you live, so you will have to book two tickes:
From your neighbour country to London
From your city to the border with your neighbour country
From Europe mainland you can also reach London by bus. This might be much cheaper than the train, but it will also take much longer.
If ground transportation is no option and you need to fly, consider at least offsetting your CO2 footprint.
However, London is a huge city where you will probably need to cover large distances. This is why in some cases, walking might not be a feasible option.
The app shows in a map all the places in the UK where you can refill your reusable bottle with tap water for free. Keeping yourself hydrated for free and avoiding plastic has never been easier!
That's it! Now you are ready to get to know London in a responsible and sustainable way.